World Voices Project Is A Mosaic of Recordings of people reading the United Nation's Universal Declaration of Human Rights in their native language. Currently 60 Languages can be heard on this web site.



 
  


  The mission of World Voices Project  is to inspire people throughout the world to stand up for one another.  The short video to the left reflects my desire to reach young people; to encourage them to grow up embracing people's differences instead of fearing them, to appreciate other cultures and other ways of life which will hopefully lead to respecting our mutual rights.
World Voices Project needs your support. For non deductible contributions, donate directly via the button in the left menu. To make an online tax-deductible contribution, please click here. For more budget information, please This e-mail address is being protected from spambots. You need JavaScript enabled to view it . Thank you for being a part of World Voices Project.
---
A sampling of World Voices Project is featured on the United Nation's Human Rights Day web site. By clicking on the logo below, you will be taken to the United Nation's Human Rights web site.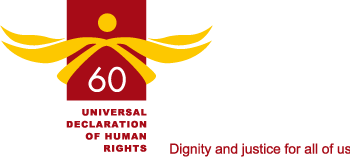 ---

QuickTime required to play audio.
Download free player here


The contents of this site are for artistic and educational use only. Neither audio nor images may be
reproduced in any form without the express written consent of This e-mail address is being protected from spambots. You need JavaScript enabled to view it . © 2008 All rights reserved.